SKZ-U Limited Liability Company was established and registered in the Republic of Kazakhstan on August 25, 2007. The founders of SKZ-U LLP are:
| Name of the Participant | Страна | % of participation |
| --- | --- | --- |
| NAC Kazatomprom JSC | Kazakhstan | 49 |
| SAP-Japan Corporation | Japan | 32 |
| Uranium One Inc. | Canada | 19 |
The construction of the sulfuric acid plant in the Zhanakorgan district is one of the innovative and breakthrough projects in the Kyzylorda region. The designed capacity of the SAP is 500 000 tons per year or 1500 tons per day.
Activity of SKZ-U LLP is aimed at satisfying the sulfuric acid demand of uranium mining enterprises of NAC Kazatomprom JSC. Currently, there are no analogues of sulfuric acid production technology of SKZ-U LLP in the Republic of Kazakhstan. The production technology is low-waste and allows the conversion of raw materials into the end product at the level of 99.9 %.
The structure of SKZ-U LLP includes: sulfuric acid shop, energy complex, auxiliary departments, housing community, solar power station.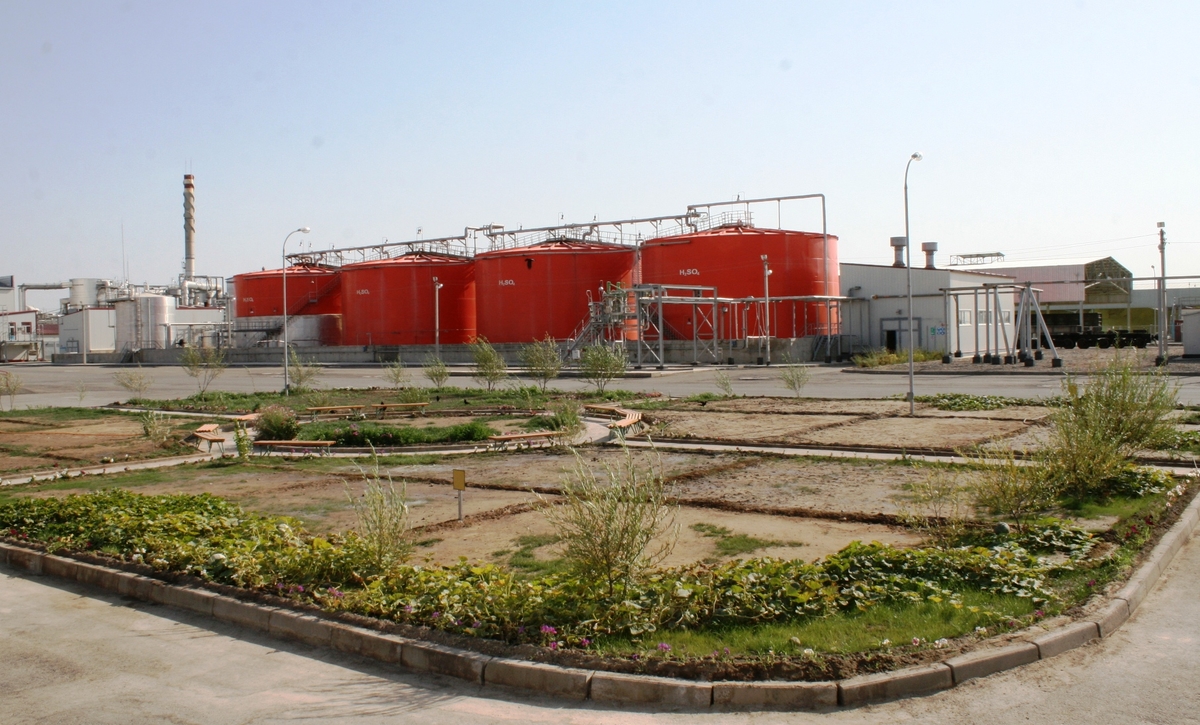 Due to the fact that SKZ-U LLP is a company directly involved in the production of raw material for uranium mining enterprises of NAC Kazatomprom JSC, the state of the world market of uranium and sulfur has an impact on the company.
The supplier of the main raw material for the production of sulfuric acid – granulated sulfur, is United Chemical Company LLP, which purchases sulfur from Tengizchevroil LLP with a foreign currency peg. Fluctuations in the exchange rates of the national currency to foreign currencies have a significant impact on the operating activities of SKZ-U LLP.